I first learned about ViralURL back in 2008 when I first starting building my MLM Business online. I was a customer on and off for about nine years. As of July 2022 (my update) I am using their service as an GOLD member.
ViralURL offers many different services that would benefit ANYONE trying to build an online business. This includes network marketers, bloggers, affiliate marketers, internet marketers, and anyone else trying to grow their email list and make sales.
What is ViralURL?
ViralURL is a safelist. This is a database of people who agree to send and receive emails to each other about different business opportunities and unique offers. By joining their service, you agree to receive other people's emails every day. You can earn "credits" by reading other people's emails, which you can redeem to get additional free advertising to promote your own business.
Benefits of ViralURL
There are many advantages of using their service. This is what it has to offer you.
# 1: ViralURL helps you protect your affiliate commissions.
It's a proven fact that many people steal affiliate commissions. Many people who click on your affiliate link will delete your affiliate code before they make a purchase, which means you won't earn a commission on the sale. ViralURL helps you prevent that from happening. You can cloak your affiliate links so you protect your hard-earned commission. This is a MUST HAVE for any affiliate marketer (a link cloaker).
# 2: ViralURL helps your build your email list.  
You can build a HUGE email list with ViralURL. For approximately $197 per year (yes, there is a free option as well, but not recommended), you can send your email to 6,000 online marketers every 3-days. These are other ViralURL subscribers who are interested in making money online. You can send them to your own websites and capture pages and build your email list.
Over the period of 12-months, you could potentially send an email to (121 x 6000) 726,000 people. Even with just a 1% opt-in rate that would be 7,260 leads for your business. Not bad for a $197 investment!
You can also build a downline within ViralURL that you can communicate with and recommend other products and services, too.
There is even an option to upgrade to the DIAMOND or ELITE package, where you can email 6,000 people every 3-days. That is the plan I use. That cost me $197 per year.
You can also purchase solo ads. Just the other day (September 2020) I purchased three solo ads from ViralURL for approximately $65. Each solo ad gets sent to more than 15,000 members. That's a cost of about $21.66 per solo. Not bad.
# 3: You can track your statistics.
You can use ViralURL to track your clicks and see which ads are working and which ones aren't working. This helps you identify and eliminate ineffective ads and focus on what works. If you don't track it, you can't improve it.
# 4: You can earn free advertising.
You can read other people's emails and earn ad credits you can use for your own advertising. You can even put their banners on your website and earn credits for each impression. This is great for anyone with a small marketing budget.
# 5: You can promote banner ads and text ads.
You can upload different banner ads and text ads into your back office and ViralURL automatically promotes your business for you to other members.
# 6: You can earn affiliate commissions for recommending it to others. 
You can earn nice affiliate commissions from people you refer to ViralURL. Not only do you get paid when they join, but you also get paid when they renew each year, so you can earn a residual income.
In addition, there are many upsells and upgrades within ViralURL that you can make money on. People you recommend to the service can buy solo ads, banner ads, guaranteed visitors, and additional advertising, all of which you make money on! Once you refer people to the system, the system takes over from there and works for YOU. You can earn commissions up to 60% depending on your membership level.
I believe ViralURL is a great service for a newbie or experienced internet marketer looking to generate more leads and create an additional income stream. Although it's not as popular as it was years ago, it still works!
Drawbacks
No system or program is perfect. The only real drawback of ViralURL is that you can receive a ton of emails each day. If you upgrade to the Elite option like I did, you won't receive ANY emails from other members. Prior to doing that, there were some days I would get more than 50+ emails from other members.
Membership Options
Here is a breakdown of the different membership options with ViralURL.
Free
Silver
Gold
Platinum
Diamond
Elite
The major difference with the different types of membership is how many emails you can send every three days. That number normally ranges between 1,00 and 6,000. There are also differences in the number of credits you receive and can earn. The breakdown is on the company's website.
Membership fees range from free to $197 per year. I purchased the $197 yearly option because I thought it was the best value for my money. If you break that down, it's only about $17 per month, or 55 cents per day. They have other options where you can pay monthly, quarterly, or yearly. As of October 2020, I am currently an Elite member paying $197 per year. For that investment, I can email 6,000 people every three days, which I feel is a great value. 
ViralURL Scam
This program is not a scam. I used this program off and on for nine years. I still use it. That being said, it might not be a good fit for everyone. What I like about the program is it comes with a 30-day no questions asked money back guarantee, so you can try it out and see if it will benefit your business.
If you would like to join ViralURL, you can do so through my affiliate link right here.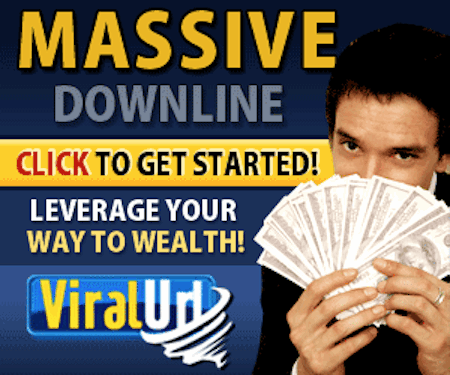 Final Thoughts
In short, ViralURL is a safelist that helps you promote your business online and helps you build your own email list. It's by no means perfect, but I think it offers a tremendous value for any new or experienced online marketer. I suggest you check it out, try a 30-day test, and see how it works for you.
On a side note, I would love to hear what you think. If you're an affiliate with ViralURL, or have used their service in the past, what do you think about their service? Leave a comment below to share your thoughts. I look forward to hearing about your experience.
Sincerely,
Chuck Holmes
Network Marketing Professional (21+ years)
Top Recruiter & Top Rep
mrchuckholmes@gmail.com
Suggested Resources